Staff
Executive Director  — John Caulker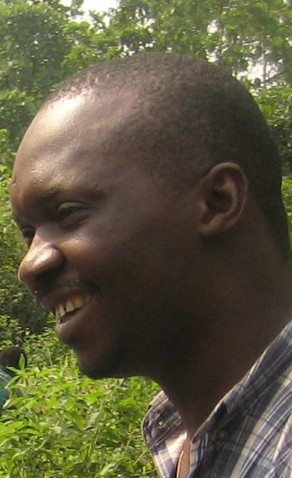 John Caulker founded and has led the implementation of the Fambul Tok program since its inception in 2007, initially through his position as the founding Executive Director of Sierra Leonean human rights NGO, Forum of Conscience.  He continues his leadership of Fambul Tok as the Executive Director of Fambul Tok International – Sierra Leone.
Mr. Caulker first became a human rights activist as a student leader during the initial years of the war in Sierra Leone.  Risking his life to document wartime atrocities, he infiltrated rebel camps disguised as a rebel to gather information and stories that he would then pass along to international organizations such as Amnesty International, Article 19, and Human Rights Watch.  He founded Forum of Conscience as a human rights NGO in Sierra Leone in 1996.
As Executive Director of Forum of Conscience, Mr. Caulker strove to prevent recurring violence by connecting the root causes of Sierra Leone's brutal conflict to the need for rural community participation in the national decision making process and acknowledgement of wrong doing to victims through the reparations program.
As the national chairman of the Truth and Reconciliation Commission (TRC) Working Group, Mr. Caulker pressured the government of Sierra Leone to implement the recommendations of the TRC's 2004 report.  Specifically, he has fought to ensure that some of the revenues from the sale of Sierra Leone's natural resources benefit Sierra Leoneans themselves in the form of a special fund for war victims.  As part of this effort to raise awareness and guarantee protection for the rights of victims of the conflict, Mr. Caulker also mediated an agreement that allows members of the Amputees and War Wounded Association to participate in the TRC and Special Court process.
Mr. Caulker has served as one of the two civil society representatives on the National Reparation Steering Committee, a body that overseas the implementation of the reparations program in Sierra Leone.  Mr. Caulker was a Human Rights Fellow at Columbia University's (New York) Center for the Study of Human Rights in 2007.
Mr. Caulker is based out of FTI-SL's Headquarters in Sierra Leone:
31 Regent Road, Hill Station
Freetown
+232 78-500500
jcaulker@fambultok.org
Freetown
Finance and Admininistrative  Manager – Lamin Mansaray
Finance and Administrative Officer – Aminata Kamara
Finance and Administrative Director – Dubusi U Okoji
Training Manager – Emmanuel Mansaray
Communications Officer – Solomon Yarjoh
Communication Manager – Abdul R. Rashid
Program Consultant – Patrick Zombo
Program Consultant –Thomas Johnny
Head of Peace Mothers Program – Lilian Morsay
Program  Support Staff – Komba Moiwa
John Caulker – Executive Director
IT Officer – James Kamara
Aminata Sheriff – Ag Program Manager
Moyamba
District Team Leader – Joseph P. Benjie
District Team Member – Alie Tokowah
Kailahun
District Team Member – James Falla
District Team Member – Fatim Sesay
Lucia Brima – District Team Leader
Koinadugu
District Team Leader – Issa Kamara
District Team Member – Mohamed Alie Jalloh
Kono
District Focal Person – Lilian Morsay
District Team Member – Tamba Kamada
Bombali
District Focal Person– John Allie Kamara
Pujehun
Focal Person – Mustapha V Mansaray
Falaba
Focal person – Bala Kargbo
Freetown
Driver – Mustapha Rogers
Driver – Cecil Pratt
Office Assistant 1– Sahr Mohamed Buffa
Office Assistant 2 – Sewa B. Marah
Affiliates:
Founding President, Fambul Tok International — Libby Hoffman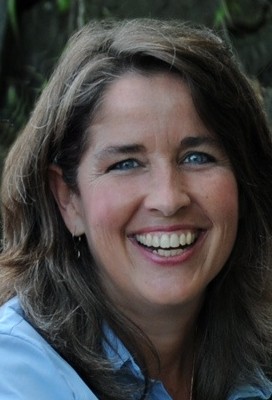 Libby Hoffman co-founded Fambul Tok and has partnered in its implementation since its inception, through her position as President of Catalyst for Peace, a US-based private foundation.
Ms. Hoffman has been active in peacebuilding for over 25 years in a variety of capacities – professor, trainer, facilitator, program director, consultant, and funder.  A former Political Science professor at Principia College, Ms. Hoffman left academia to focus on the practice of conflict resolution and peacebuilding.  She has developed and led conflict resolution training programs in corporate, congregational, educational and community settings.
Ms. Hoffman founded Catalyst for Peace in 2003, crafting a unique hybrid funder/practitioner role.  Her vision and leadership have fostered programming that is responsive to on-the-ground, real-time social and political realities by facilitating total community ownership and participation in the reconciliation process. Prior to dedicating its focus to Fambul Tok, Catalyst programs mobilized religious resources for peace in the Middle East as well as in northern Uganda, Ethiopia, the Philippines, and India; mobilized and supported community reconciliation in post-conflict Africa; and developed cutting-edge storytelling and communications channels to support these two focus areas.
Catalyst for Peace produced the documentary film Fambul Tok, which was released in 2011.
Ms. Hoffman holds an M.A.L.D. from The Fletcher School of Law and Diplomacy at Tufts University, and a BA in Political Science from Williams College.  She is based out of the Catalyst for Peace offices in Portland, Maine, in the United States.
Board
Board of Directors
Prof Herbert Bob Kandeh
Mrs Maude Peacock – Chair
Mrs Josephine Williams
Mr. Issac Massaqui
Mr Fred Goba
Mrs Regina P. Kalawa

Secretary
John Caulker, Executive Director – Fambul Tok Int – SL
Advisory Group
Claudia Verónica Ágreda Ajquí, Guatemala
Born and raised in Guatemala, scholar and activist Claudia Verónica Ágreda Ajquí works for an international aid agency and is undertaking a PhD in Criminal Law. She has lectured on human rights, conflict transformation and women's rights at several prominent human rights and peacebuilding institutes, workshops and universities. Claudia has also worked extensively in the field, documenting Guatemala's justice system and the lives of children and youth in Guatemala. She worked as a front line counselor for victims of gender violence and is a founding member of the women's organization Alzando Voces. Claudia is inspired by Fambul Tok's contribution to human rights, women's rights, children's rights and historical memory. "I will obtain more from Fambul Tok than what I could give back to it," she believes. "But I will give my personal commitment, passion and enthusiasm to this project because I witnessed the war in my country. My commitment is to peace, and this experience will allow to me to return all the richness that I have received during my walking on the human rights road."
Ishmael Beah, New York, NY
Few stories from Sierra Leone's terrible Civil War have resonated so deeply or so widely as the personal narrative of Ishmael Beah, celebrated author, activist and former child soldier. Ishmael's biographical account, A Long Way Gone: Memoirs of a Boy Soldier, has moved, educated and engaged his readers with the plight of child soldiers in Sierra Leone and around the world. Ishmael lost his parents and brothers at the outset of the Civil War and was forcibly conscripted at age 13. After two years of fighting, he was rescued the front lines by UNICEF and placed in a rehabilitation program in Freetown. He went on to finish high school and came to the United States to attend Oberlin College in Ohio. While he completed his education he came to his life's work—speaking for all children affected by war. Ishmael has shared his story on NPR, The Daily Show with John Stewart, and with Kofi Annan, Nelson Mandela and Bill Clinton. He regularly returns to Sierra Leone to address the ongoing difficulties faced by child soldiers repatriating into their communities.
Amy Potter Czajkowski, Culpepper, VA, USA
Amy Czajkowski currently works for the Center for Justice and Peacebuilding at Eastern Mennonite University, with particular involvement in its Women's Peacebuilding Leadership Program. Previously, she was the Associate Director of the Practice and Training Institute at the Center for Justice and Peacebuilding, directing several programs, including Coming to The Table, a program that works to heal the wounds of slavery in the US and promote racial reconciliation.  Amy is an experienced mediator, facilitator and trainer, and worked intensively with Fambul Tok during its inception phase, including designing and running the initial training program for community leaders.  She holds a B.A. from Principia College and a master's degree in conflict transformation.
Aminatta Forna, London, England, UK
Aminatta Forna is the award-winning author of two novels: The Memory of Love and Ancestor Stones, and a memoir The Devil that Danced on the Water. She was raised in Sierra Leone and Britain. Her 2010 novel, The Memory of Love won the Commonwealth Writer's Prize Best Book Award 2011. Her latest book, published in March 2013, is The Hired Man. She has also written essays and articles for leading newspaper and magazines. Her television credits include the documentary series 'Africa Unmasked' (Channel 4) and, in 2009, 'The Lost Libraries of Timbuktu' (BBC). She has been a guest presenter on BBC Radio. In 2003, Aminatta established the Rogbonko Project to build a school in a village in Sierra Leone, where she now overseas a number of projects in the spheres of education, sanitation, maternal health and agriculture. Aminatta is a Fellow of the Royal Society of Literature and sits on the Board of the National Theatre of Great Britain, on the General Committee of the Royal Literary Fund and the Council of the Caine Prize for African Writing. She was a judge for the 2013 International Man Booker Prize. Aminatta is Professor of Creative Writing at Bath Spa University and has often acted as a visiting lecturer and tutor of literature and creative writing.
Brandon Hamber, Belfast, Northern Ireland
Professor Brandon Hamber is Director of the International Conflict Research Institute (INCORE), an associate site of the United Nations University based at the University of Ulster. He was born in South Africa and currently lives in Belfast.  In South Africa he trained as a Clinical Psychologist at the University of the Witwatersrand and holds a Ph.D. from the University of Ulster. Prior to moving to Northern Ireland, he co-ordinated the Transition and Reconciliation Unit at the Centre for the Study of Violence and Reconciliation in Johannesburg.  He co-ordinated the Centre's work focusing on the Truth and Reconciliation Commission. He has consulted to a range of community groups, policy initiatives and government bodies in Northern Ireland and South Africa.  He has undertaken consulting and research work, and participated in various peace and reconciliation initiatives in, among others, Liberia, Mozambique, Bosnia, the Basque Country and Sierra Leone, where he undertook an evaluation of the work of the Working Group on Truth and Reconciliation in 2001. He has written extensively on the psychological implications of political violence, and the process of transition and reconciliation in South Africa, Northern Ireland and abroad.  His latest book Transforming Societies after Political Violence: Truth, Reconciliation, and Mental Health was published by Springer in 2009.
Jon Lunn, London, England, UK
Jon has a BA in History from Manchester University and a PhD in African History from Oxford University, both in the United Kingdom. He has worked as a University lecturer, as well as for human rights non-governmental organizations such as Amnesty International and ARTICLE 19 and for the UK Foreign Office, regularly travelling to Africa — including Sierra Leone — in the course of his duties. He was an early supporter of Forum of Conscience (the human rights NGO John Caulker founded in Sierra Leone), and has served on its board from 2001-2009.  He currently works for the UK House of Commons Research Service.
Carolyn Norris, London, England, UK
Carolyn Norris has a long-track-record in human rights research and advocacy in Africa.  After a long stint as a researcher on West Africa at Amnesty International, she was the Foreign and Commonwealth Office's human rights adviser for West Africa at the UK embassy in Dakar from 2003-04. She then headed the West Africa Project Office of the International Crisis Group from 2006-07, leading its analysis of the region's conflicts. There followed a period of working with Conciliation Resources to explore different approaches to consolidating peace in Sierra Leone and Liberia.    Carolyn now works as a London-based independent consultant conducting evaluations, supporting NGOs on strategy and management issues and researching links between natural resources and conflict. She is fluent in French.
Iheoma Obibi, Lagos, Nigeria
Iheoma Obibi is a leading African feminist and peace-builder, with extensive experience providing training to rural and urban poor communities in Africa. She is Executive Director of Alliances for Africa, an African-led international NGO, based in Lagos, that works to monitor, advance, promote and protect human rights, peace and sustainable development. She is an active member of the African Feminist Forum, along with its Nigerian chapter. She regularly acts as a trainer and facilitator on various topics such as institution building and organisational development for partner CSOs; Gender analysis, planning, mainstreaming and training; facilitation and third-party mediation; developing a strategic plan and resource mobilisation. Over the years she has worked as a consultant for several international agencies including UN Women, British Council, OECD, DfID and the Commonwealth Secretariat. In 2005, Iheoma was elected to the ASHOKA Fellows network, which identifies and invests in leading social entrepreneurs, serving for three years.  She has been on the Management Committee of the Coalition for an Effective African Court. She is also currently the Creative Director of a company called Mylid, which provides advice on sexual health, wellbeing, lifestyle and fitness to Nigerian women. Somehow, amidst all this, she finds time to write fiction. Iheoma has published short stories in several online e-zines and anthologies. She is presently the Vice-Chairperson for Women Writers of Nigeria (WRITA) Lagos chapter.
Benedict F. Sannoh, Khartoum, Sudan
A distinguished lawyer, activist and scholar, Benedict Sannoh is currently the Deputy Minister of Justice for Economic Affairs in the Government of Liberia and a board member of some key public corporations.  Benedict knows the challenges facing the people of Sierra Leone intimately. For six years he was based there as Chief of the UN mission's human rights section. From establishing a reparations program for victims of the conflict to organizing human rights committees in each of the country's districts, he worked diligently to implement the recommendations of the Truth and Reconciliation Commission. Subsequently, he worked for the UN in Sudan. Prior to his work with the UN, Mr. Sannoh was a human rights activist in Liberia, using his practice of the law to sensitize, advocate and litigate on behalf of ordinary Liberians. Threatened by the then government of Charles Taylor, he fled Liberia in 2002 and was granted political asylum in the United States.
Elinor Sisulu, Pretoria, Zimbabwe
Zimbabwean born writer and activist Elinor Sisulu is the author of an award-winning children's book about the first democratic elections in South Africa entitled The Day Gogo Went to Vote. Her biography of her parents-in-law, Walter and Albertina Sisulu: In Our Lifetime, secured her the prestigious 2003 Noma Award. She has worked for organisations and institutions at community, governmental and international level in the fields of development, human rights, education and literature. She was instrumental in establishing a South African office for Crisis Coalition of Zimbabwe, the major umbrella body of Zimbabwean human rights organisations. After leaving the Crisis office in 2009, she devoted herself to establishing a children's literature website, www.puku.co.za.  She is currently the Chairperson of the Puku Children's Literature Foundation and a board member of the National Arts Festival in South Africa. She lives in Pretoria with her husband Max and three sons, Vuyisile, Duma and Sandile