Fambul Tok in Sierra Leone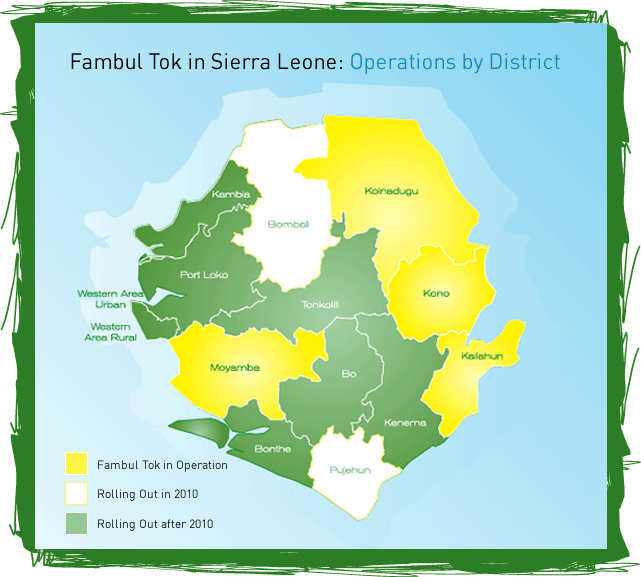 Explore the history of Sierra Leone's eleven-year civil war.
Follow the reconciliation process as it took shape in Sierra Leone.
Discover the unique cultural heritage that inspired the Fambul Tok process.
Follow the progress of Fambul Tok Sierra Leone real-time through the Fambul Tok Blog.