Staff Profiles
Staff: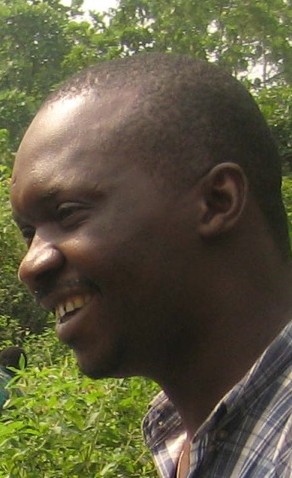 Executive Director  — John Caulker
John Caulker founded and has led the implementation of the Fambul Tok program since its inception in 2007, initially through his position as the founding Executive Director of Sierra Leonean human rights NGO, Forum of Conscience.  He continues his leadership of Fambul Tok as the Executive Director of Fambul Tok International – Sierra Leone.
Mr. Caulker first became a human rights activist as a student leader during the initial years of the war in Sierra Leone.  Risking his life to document wartime atrocities, he infiltrated rebel camps disguised as a rebel to gather information and stories that he would then pass along to international organizations such as Amnesty International, Article 19, and Human Rights Watch.  He founded Forum of Conscience as a human rights NGO in Sierra Leone in 1996.
As Executive Director of Forum of Conscience, Mr. Caulker strove to prevent recurring violence by connecting the root causes of Sierra Leone's brutal conflict to the need for rural community participation in the national decision making process and acknowledgement of wrong doing to victims through the reparations program.
As the national chairman of the Truth and Reconciliation Commission (TRC) Working Group, Mr. Caulker pressured the government of Sierra Leone to implement the recommendations of the TRC's 2004 report.  Specifically, he has fought to ensure that some of the revenues from the sale of Sierra Leone's natural resources benefit Sierra Leoneans themselves in the form of a special fund for war victims.  As part of this effort to raise awareness and guarantee protection for the rights of victims of the conflict, Mr. Caulker also mediated an agreement that allows members of the Amputees and War Wounded Association to participate in the TRC and Special Court process.
Mr. Caulker has served as one of the two civil society representatives on the National Reparation Steering Committee, a body that overseas the implementation of the reparations program in Sierra Leone.  Mr. Caulker was a Human Rights Fellow at Columbia University's (New York) Center for the Study of Human Rights in 2007.
Mr. Caulker is based out of FTI-SL's Headquarters in Sierra Leone:
47 Robert Street
Freetown
+232 78-500500
jcaulker@fambultok.org
Finance, Administration & HR Manager – Eberonke Jones

Direct Supervisor/Documentation Manager – Sheku Koroma
Kaulahun Transtition Supervisor – Solomon Yarjoh
Head of Peace Mothers – Michaela Ashwood
Program Accountant – Lamin Mansaray
National Support Staff – Onita Fornah
IT Officer – Valisius Kamara
Internal Monitoring & Evaluation Officer – David Korvayah Biandoma
Moyamba
Assistant Head of Peace Mothers – Isatu M. Sesay
Team Member – Joseph P. Benjie
Team Member – Musa Tapeimah Kopoi
Kailahun
Peace Mothers Coordinator/Team Member – Yatta T. Brima
Team Member – Mohamed Feika
Team Member – Chief Alpha Ndolleh
Team Member – Peter B. Mbowa
Koinadugu
Peace Mothers Coordinator/Team Member – Zainab Kamara
Team Member – Ibrahim Sesay
Team Member – Emmanuel B. Mansaray
Kono
Peace Mothers Coordinator/Team Member – Lilian Morsay
Team Member – Tamba Kamanda
Team Member – Abubakarr Foday
Bombali (Makeni)
Team Member – Joseph Momoh Kargbo
Team Member – Abdul Aziz B. Koroma
Team Member – Zainab Conteh
Freetown
Driver – Mustapha Rogers
Driver – Cecil Pratt
Driver – Tamba Nyama
Office Assistant – Sahr Mohamed Buffa
Office Assistant – Alhaji Bockarie

Affiliates:
Founding President, Fambul Tok International — Libby Hoffman
Libby Hoffman co-founded Fambul Tok and has partnered in its implementation since its inception, through her position as President of Catalyst for Peace, a US-based private foundation.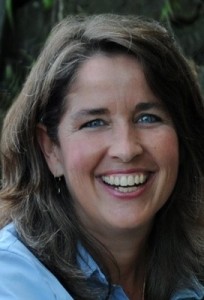 Ms. Hoffman has been active in peacebuilding for over 25 years in a variety of capacities – professor, trainer, facilitator, program director, consultant, and funder.  A former Political Science professor at Principia College, Ms. Hoffman left academia to focus on the practice of conflict resolution and peacebuilding.  She has developed and led conflict resolution training programs in corporate, congregational, educational and community settings.
Ms. Hoffman founded Catalyst for Peace in 2003, crafting a unique hybrid funder/practitioner role.  Her vision and leadership have fostered programming that is responsive to on-the-ground, real-time social and political realities by facilitating total community ownership and participation in the reconciliation process. Prior to dedicating its focus to Fambul Tok, Catalyst programs mobilized religious resources for peace in the Middle East as well as in northern Uganda, Ethiopia, the Philippines, and India; mobilized and supported community reconciliation in post-conflict Africa; and developed cutting-edge storytelling and communications channels to support these two focus areas.
Catalyst for Peace produced the documentary film Fambul Tok, which was released in 2011.
Ms. Hoffman holds an M.A.L.D. from The Fletcher School of Law and Diplomacy at Tufts University, and a BA in Political Science from Williams College.  She is based out of the Catalyst for Peace offices in Portland, Maine, in the United States.